We don't just work side by side. We maintain a Scout24 Culture Code. This code describes who we are as a company — our very own Scout24 DNA. Our culture influences everything we do: how we approach tasks, share information, define success, how we work together, how we communicate, make decisions, allocate tasks, and much more.
We want to make hard decisions easier for everyone who uses Scout24 services. We make ideas become a reality. How we achieve our goal is strongly influenced by our Culture Code: We are a data-driven company and are constantly learning. We are proactive, act as one team and treat each other with respect.
These are the values that define us: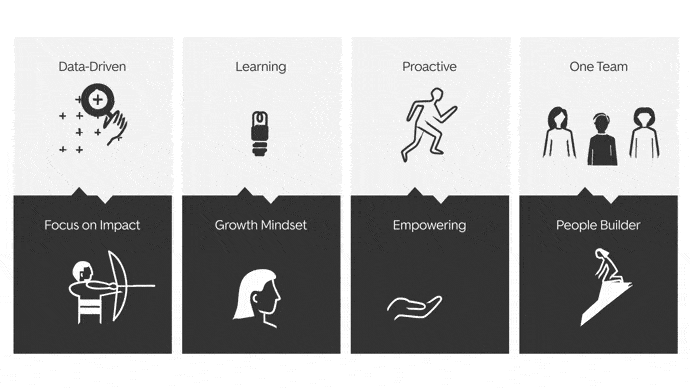 We don't make decisions on instinct. We base our decisions on facts and figures. We also set priorities to achieve our goals - even if they are ambitious.
We give each other feedback and talk openly about successes and problems. We learn from each other and are not afraid of change. Mistakes are an opportunity for us to grow and to break new ground.
We act proactively, strive for improvement and take responsibility. We learn from each other, develop new ideas, and implement them together.
We are one team. We have a common goal. We treat each other with respect, celebrate success and value diversity. We support each other and develop our potential.
We at Scout24 value and embrace the diversity that our employees bring to the company with their individual capabilities, talents and skills because we are convinced that precisely this diversity is the foundation for our success. People can only unlock their potential if they feel secure, valued and respected as individuals. We welcome everyone – regardless of gender, gender identity, sexual identity, race, skin color, ethnic origin, citizenship, ethnicity, religion or belief, disability, age or marital status.